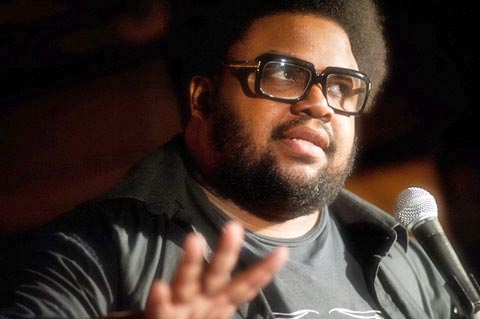 Lamont Price is a Boston-based comedian who has appeared in every major festival including: Montreal Just for Laughs, Rooftop Comedy Aspen Festival, Boston Comedy Festival, NY Comedy Festival, Women in Comedy Festival and Rogue Island Comedy Festival just to name a few.
He has been featured in Hulu's "Triumph The Insult Comic Dog's Election Special", "NPR: Bullseye with Jesse Thorn", "Funny Or Die's Oddball Comedy Tour" and has recently has been named to "Comedy Central's Comics to Watch".
Lamont has shared the stage with hundreds of comedians including Hannibal Buress, Eric Andre, Dave Attel, Judah Friedlander, Patrice O'Neal, Jessica Williams, Brian Kiley, Steven Wright, Dane Cook, Marc Maron, Greg Fitzsimmons, Wyatt Cenac, Dom Irrera, Bob Marley, Phoebe Robinson and Louis C.K.
Most recently Lamont has kicked off his " 2018 XYZ College Tour" and is currently writing an animated pilot scheduled to be released in Spring 2018.